Kachura Lakes located nearly 35KM from Skardu city at an elevation of 8,200ft (2,500 meters) are two lakes, known as Upper Kachura and Lower Kachura Lake. Surrounded by forest and apricot trees this area is rich in flora. Last night we stayed at Ghazi Guest House in Upper Kachura, surrounded by tall trees and magnificent forest. The night was extremely silent and too dark and there was no light in the surrounding except for the one in our room and the shining stars, but the morning was bright and shining and the view outside the window was marvelous. Today we have to reach Gilgit city while visiting Shangrila Resort at Lower Kachura. We walked toward the area where we parked our jeep while the hotel staff helped us to carry our luggage. Here we have to pay a parking fee of Rs 100 charged by the locals; this was the first and the last time in our whole trip that we were charged a parking fee. On the way, we passed some houses and a mosque that were built nearly 300 years ago and still exists. As soon as they place the luggage in the jeep our journey toward, Lower Kachura begins. After driving for few kilometers, we reached the most popular destination of this area, the Shangrila Resort.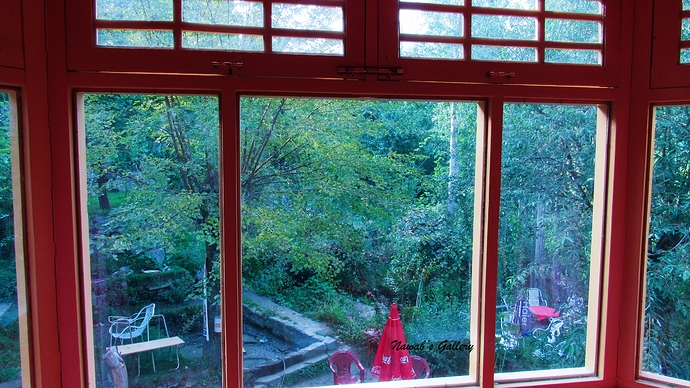 Named after a book and built in 1983 Shangrila Resort is a group of luxury hotels and restaurants. It provides an A class service to its guest with large and comfortable rooms for those plan to stay at Shangrila. The most famous amount them is a restaurant built on the fuselage of an abandoned aircraft. For those who are not staying at Shangrila Resort, there is a fee for entering the resort. In the middle of the resort, there is a large lake, when completely filled with water this lake forms the shape of a heart, this lake is also known as Lower Kachura Lake. The lake is surrounding with a lush green garden with trees bearing different types of fruits like apple and apricot and the flowers especially the rose blooms around in the garden. Contained within the resort are many beautiful huts some of which represents the china's style of architecture, a country whose border is just 300KM away at Khunjerab Pass, and we visited that stunning snow-covered area in our last trip to Gilgit-Baltistan. [ https://karachitokhunjerab.wordpress.com/ ]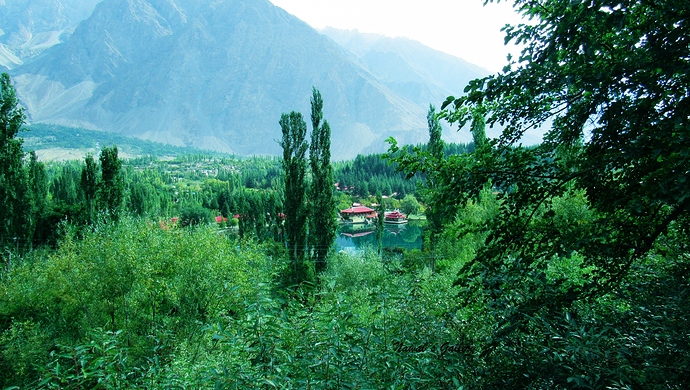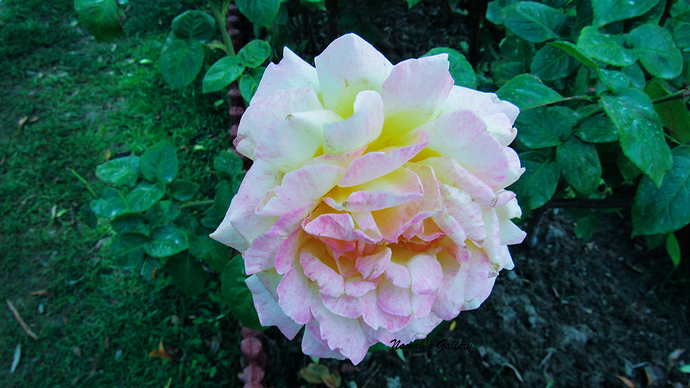 This place is extremely scenic and photographic and creates an astonishing atmosphere. We roamed around the resort and captured many photographs before processing our journey toward our next destination. As our journey started our jeep's driver informed us that we have to travel few KMs back toward Skardu, as he needs to fix tire of the jeep. We didn't have the breakfast yet so we decided to have it there. Nearly after 20 minutes of the drive, we reached outskirts of Skardu city and stopped at a workshop for tire repair. There are some restaurants and shops at this place so we entered a restaurant for the breakfast but as it was almost 11 AM, there was no Parathas (Bread) left and we cannot have the breakfast. Therefore, we checked another restaurant and then another but received the same reply. Hence, we decided to buy a loaf of bread from a nearby bakery and ask the restaurant chef to make the omelet for us along with the tea, and this is after a long time we had a different breakfast during our journey.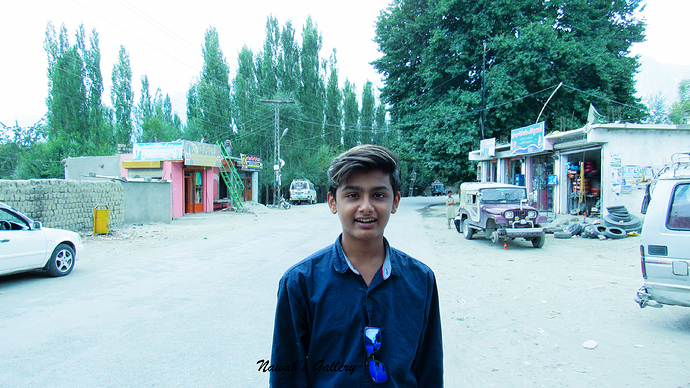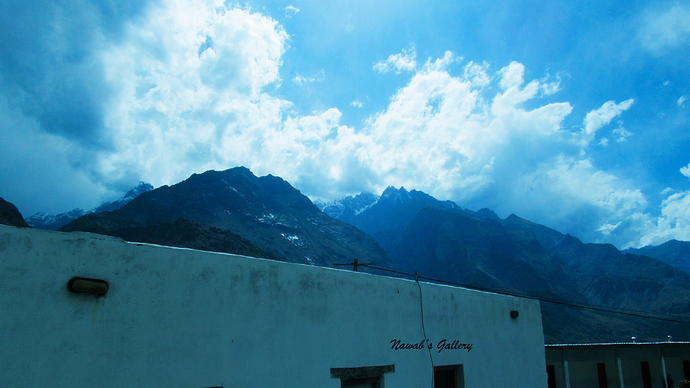 On the other side of the valley at different places, one can see a lush green terrain where hardworking residents of area grow vegetation and live in small houses build with woods from the forest. The people of this area emphasis very much on the education of their children and the children even have to walk many kilometers daily to the visit the school. Far on the mountain, one can also see many caves dug in at some distance from each other; our jeep driver told us that the people of this area in search of precious stones and gems dug these caves.
Near to Gilgit city, we stopped at a restaurant for a cup of tea and from that spot, the magnificent Rakaposhi is visible with it snow covered peak and stunning slope. As our journey started again we are getting closer and closer to Gilgit city and before joining the famous Karakoram Highway that connects Pakistan with neighboring China, we crossed the famous hanging bridge build over River Gilgit, this bridge is considered one of the oldest bridge in this region and it made of steel rods and wooden floor. Only one vehicle can cross the bridge at a time and when we reach there, a truck was already crossing the bridge so we stop for it to cross and then was our turn. Nearby the government is constructing a new concrete bridge that will replace this old bridge.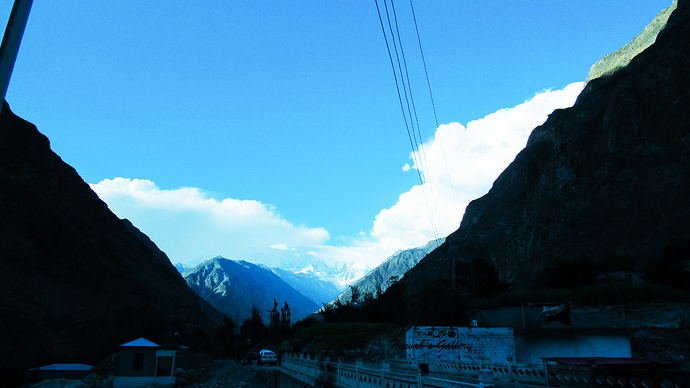 Now we were traveling on the 8th wonder of the world the Karakoram Highway toward Gilgit city. This is a paved well-maintained road with beautiful sceneries all around. After nearly 6 hours of traveling, we reached the Gilgit city and stop at Taj Hotel & Restaurant near NLI Market, the same hotel where we stayed on our last trip to Hunza and Khunjerab. At this place, we also let go our jeep that we have booked from Raikot Bridge when we returned from our trek of Fairy Meadows.